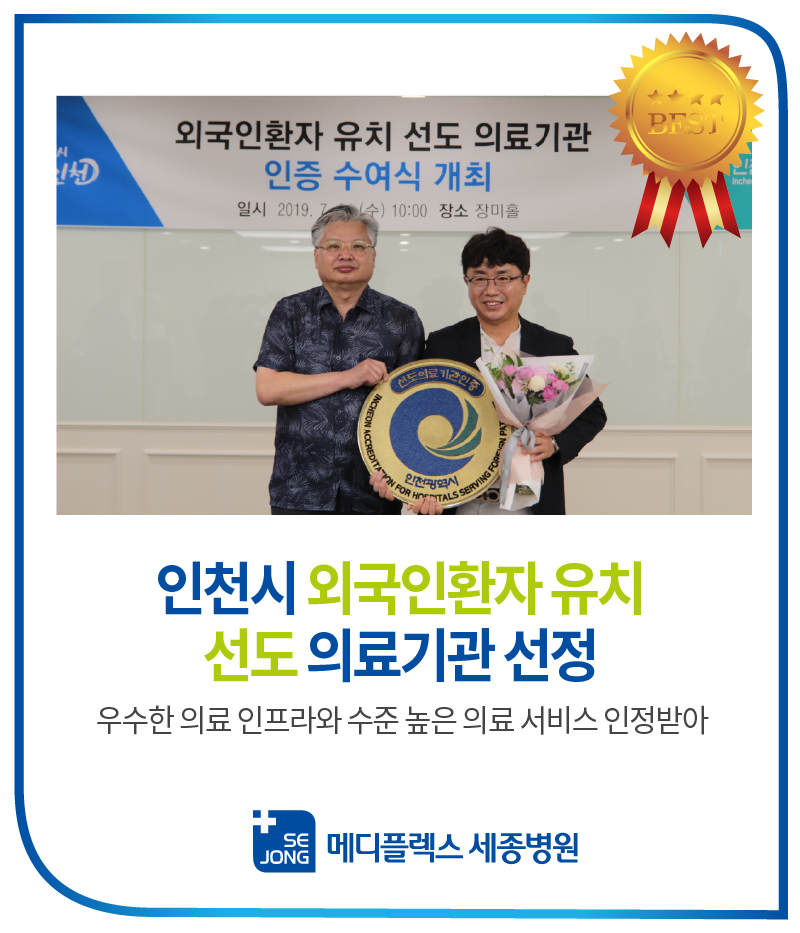 -In recognition of excellent medical infrastructure and high-quality medical service
Mediplex Sejong Hospital was selected as one of the top 5 medical institutions \that take the lead in attracting foreign patients by Incheon Metropolitan City on Aug. 24 (Wed.).
The system to certify a medical institution that takes the lead in attracting foreign patients was implemented for the first time this year by Incheon Metropolitan City to make the excellent medical technologies of the region widely known in the world and to attract medical tourists from other countries.
Among 82 medical institutions that are registered to attract foreign patients, only 5 hospitals including Mediplex Sejong Hospital were selected as a leading medical institution. Among the top 5 leading medical institutions, Mediplex Sejong Hospital is the only general hospital.
Mediplex Sejong Hospital plans to continue its exchanges and cooperation to treat not only Russian and Kazakhstan patients but also Chinese and Mongolian patients. In addition, we will make the Korean medicine widely known in the world and contribute to the development of health and medical industry by playing a leading role in attracting foreign patients.