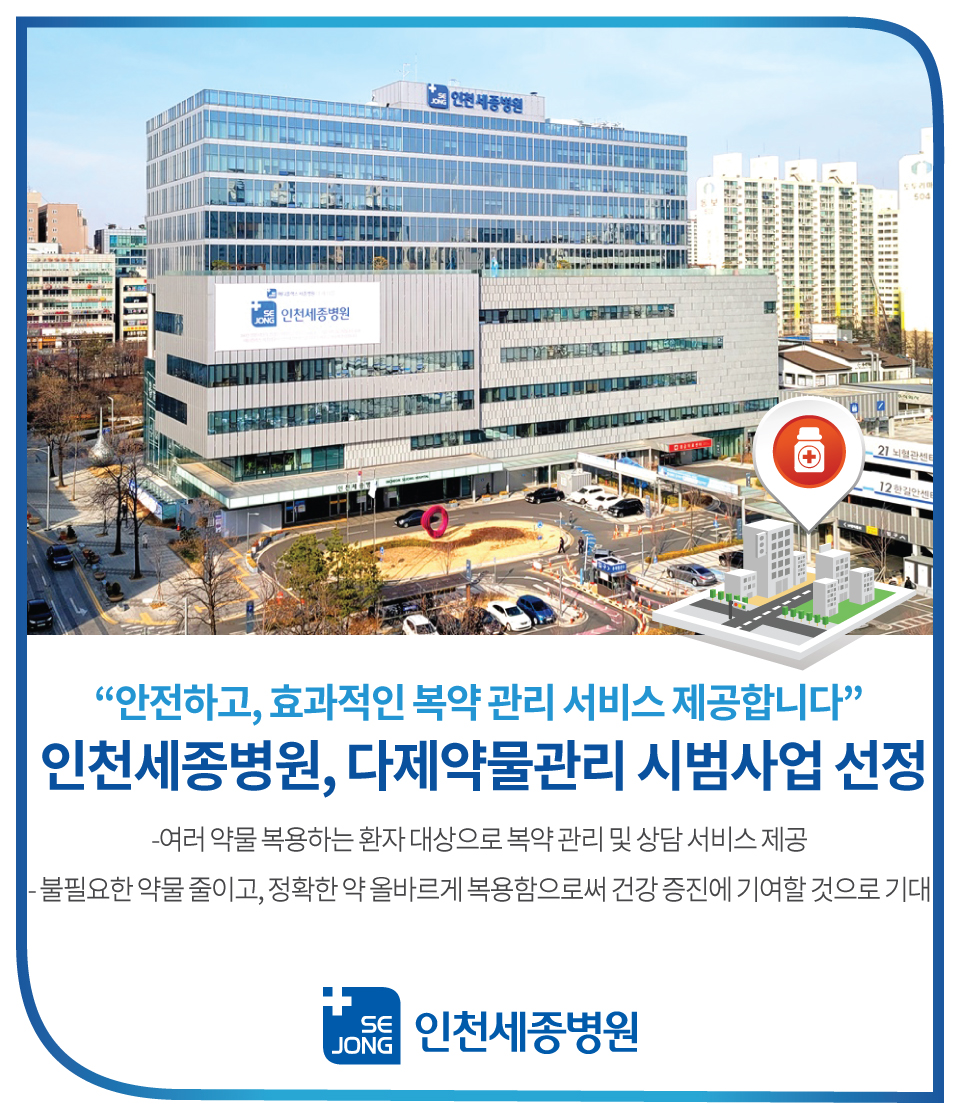 Bucheon Sejong Hospital which is the only cardiac specialty hospital designated by the Ministry of Health and Welfare in Korea and Incheon Sejong Hospital, which is the first and only medical complex in Korea (Chairman Park Jin-sik) were selected as the second pilot project for polypharmacy management hospital model on August 12 (Thursday).

The polypharmacy management project led by the National Health Insurance Service is implemented to help elderly patients or patients with chronic diseases which take multiple medications understand the use of medications better. For those who take multiple medications but have difficulties or concerns about the drugs they are taking, hospital pharmacists, who are expert in medicine, directly advise medication and review prescription. It is expected to protect public health by reducing unnecessary medications and making people take medicine correctly.

'Hospital model', a pilot project on polypharmacy for which Bucheon Sejong Hospital and Incheon Sejong Hospital were selected is to manage polypharmacy and provide consultation service in consultation with doctors, pharmacists and nurses from patients' hospitalization, discharge and after discharge.

Targets are selected among patients who take more than 10 kinds of drugs regularly and have one or more diseases among 46 diseases such as hypertension, diabetes and heart disease and polypharmacy management service is provided such as support for proper use of drug, verification of duplicate drugs, side effects monitoring and health condition evaluation.

Chairman Park Jin-sik of Sejong Hospital Group said, "it is possible to reduce the incidence of complications if diseases are controlled with appropriate drugs and it is expected that medication can be managed safely and effectively as Bucheon Sejong Hospital and Incheon Sejong Hospital were selected for the pilot project.