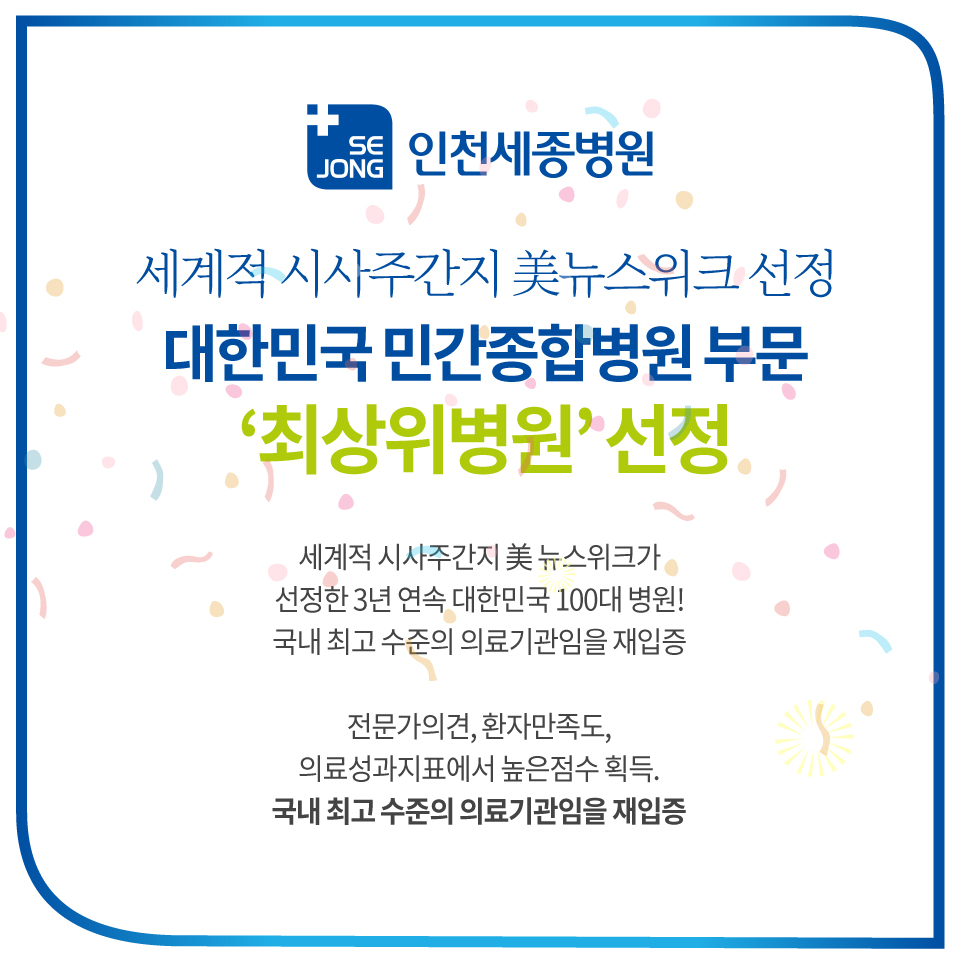 Incheon Sejong Hospital has been picked as one of the top 100 private general hospitals in Korea by Newsweek, a world-renowned weekly magazine, for the third consecutive year, proving again that we are one of Korea's best general hospitals.
Incheon Sejong Hospital, founded in March 2017, has solidified our number one position among private general hospitals by taking the top spot in these rankings in 2020 as well as in 2019. We are the only medical institution younger than five years among the top-ranking hospitals. As a general hospital specializing in cardiovascular treatment, we boast an optimized infectious disease response system.
As Korea's leading general hospital, we will continue to make efforts to provide better healthcare services and treatment environments that can give better patient experiences.