Sejong Hospital Group is leading 'smart care' by processing all patient records from a mobile device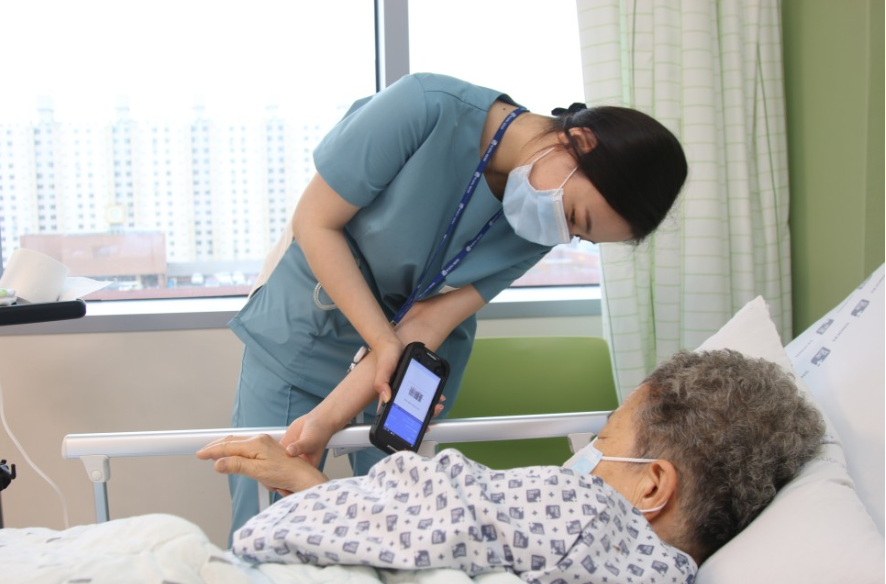 We are living in a world where mobile devices are indispensable. This is the case in the healthcare industry.
The medical trend itself is changing as various mobile solutions have been made available. Previously, all records were written down by hand on paper charts, and afterwards, all medical data was computerized But n
ow all records are processed with mobile devices (portable terminals) or smartphones.
The Sejong Hospital Group (Mediplex Sejong Hospital, Bucheon Sejong Hospital, and Bucheon Municipal Elderly Hospital), a mid-sized hospital group, not a large-scale hospital, is drawing attention in the medical community by leading smart care on a mobile platform.
Sejong Hospital Group has recently introduced Mobile Electronic Medical Records (EMR) and Mobile Electronic Nursing Records (ENR). So far, doctors and nurses have checked records on the computer with patient numbers, etc., before making rounds and prescriptions. Now, since the verification process is performed using a mobile device and a barcode, accurate patient identification is possible. This minimizes medication or blood sampling errors and prevents safety accidents. When patients inquire about the treatment process, there is an advantage that the medical staff can immediately check records and respond with a portable mobile device, resulting in increased satisfaction.
Mobile EMR is a system that checks medical history, questionnaire data, examination results, observation records, and more by taking a barcode on a patient's bracelet with a mobile device. This is especially useful for daily rounds that require movement and seeing patients face to face. In addition, a picture archiving and communication system (PACS) that handles the function of storing, reading, and retrieving image data such as X-rays, MRIs, and CTs is also built on mobile. By using mobile PACS to read and view medical images in the field, it becomes possible to quickly judge and respond in the event of a patient's deterioration or emergency.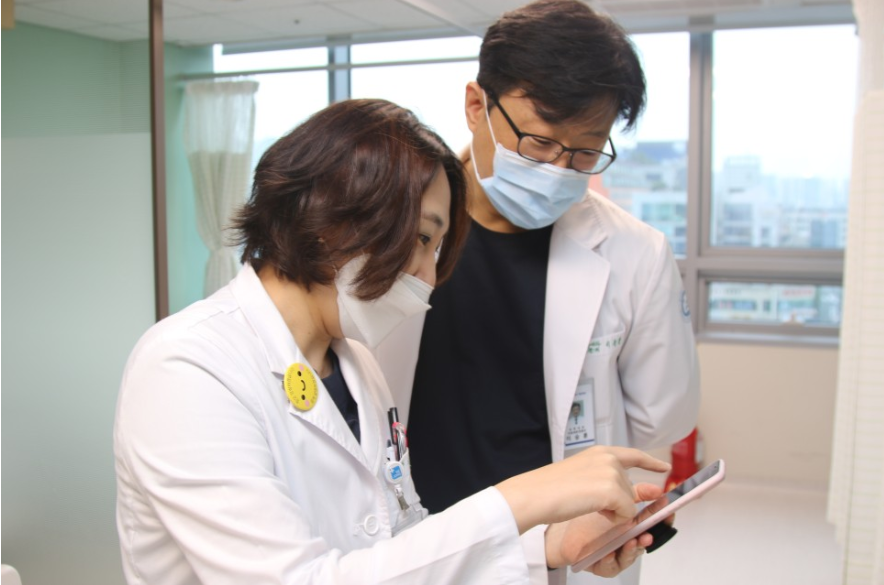 Mobile ENR is a system in which a nurse inputs and treats a bio-signal such as blood pressure, pulse, and breathing, as well as blood collection, medication, and blood transfusion records of inpatients on a portable terminal. When administering nursing care such as medication, it is immediately linked to EMR, eliminating unnecessary paper work, which saves time and enhances work efficiency. It also allows the medical staff to spend more time on patient care.
In 2017, the hospital introduced Asia's 'Connected Care Solution' for inpatients and emergency rooms, which links monitoring of patients with severe condition with mobile. It responds to emergencies such as cardiac arrest by automatically detecting various bio-signals such as blood pressure, electrocardiogram, and oxygen saturation of patients and giving the medical staff notifications (alarms) via their mobile devices. Previously in 2016, we launched 'Smart Sejong Hospital,' a mobile application (app) that provides personalized health information as well as reservation of medical treatment and payment from a smartphone. Its users now surpass 50,000.
Recently during the pandemic (Covid-19) we have developed and put into practice an untact technology called 'Mobile Questionnaire Service.' A link (URL) to a medical questionnaire is sent to a patient who is scheduled for a medical examination and checkup a day before, so that the patient can answer questions regarding respiratory symptoms, contact with a confirmed case, and overseas trip. Upon completing the questionnaire, the patient will be informed where to go based on the questionnaire results. Park Jin-sik, chairman of the Sejong Hospital Group, said on the 20th, "The mobile platform will maximize work efficiency in the short term, and improve the quality of medical care in the long term and lead to patient safety and rapid recovery."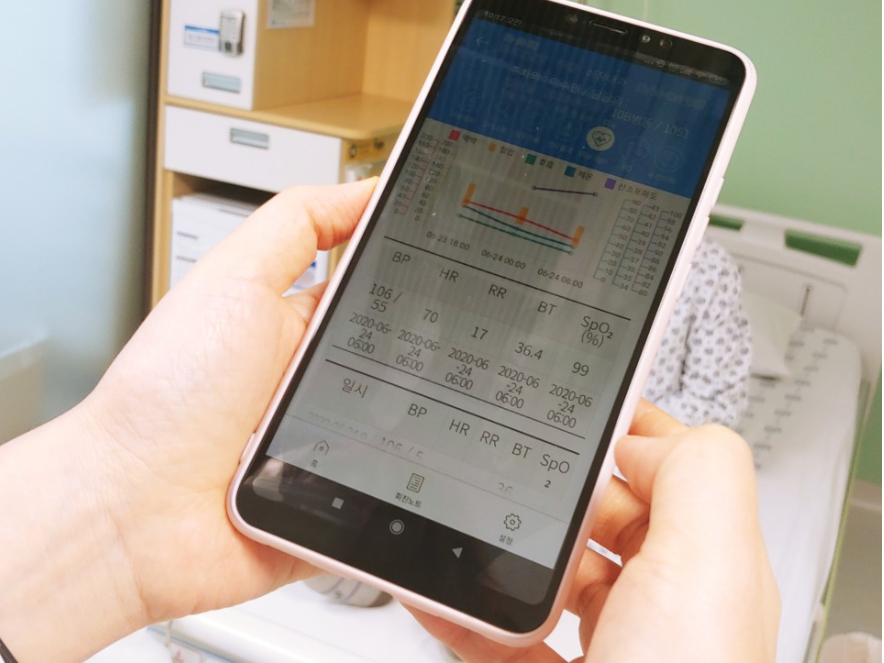 ▲A Mediplex Sejong Hospital nurse is checking a patient's condition using a portable terminal.