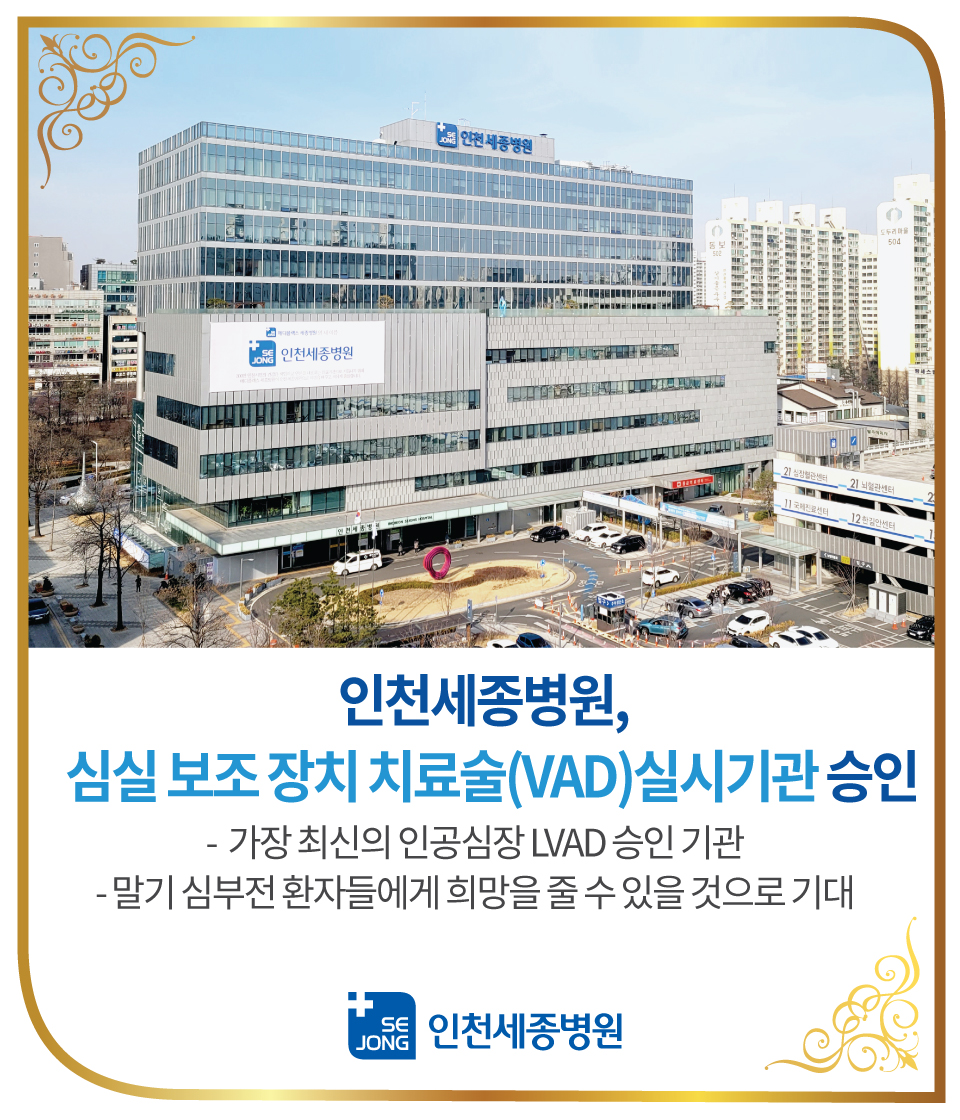 Incheon Sejong Hospital, Korea's first and only medical complex, received approval from the Health Insurance Review and Assessment Service (HIRA) to conduct ventricular assist device (VAD) treatment on February 10th.
A heart transplant is the best treatment for people with severe or terminal heart failure. Currently, however, only half of the patients with end-stage heart failure can receive a heart from a donor for transplant, and most people have to wait a long time to receive a transplant. The six-month mortality rate of those waiting for a heart transplant was 21%, and the 1-year mortality rate reached about 50%, so there was a need for an alternative to transplant. Some patients may not be eligible for a heart transplant because they are too old or suffer from comorbidities, so ventricular assist devices have been developed for use in those cases.
A left ventricular assist device (LVAD) began in other countries as a method to improve blood circulation, survival rate, and quality of life with mechanical circulatory support (MCS) such as a ventricular assist device. The LVAD can give hope to patients who are waiting for a heart transplant or are not suitable for a heart transplant due to age or comorbidities.
Incheon Sejong Hospital's medical staff having abundant experiences in heart failure and heart transplants have successfully carried out the highest number of heart transplants in Incheon over a short period of time since their first heart transplant in 2020. Last month, a patient in his 50s was discharged after successful cardiopulmonary resuscitation and extracorporeal membrane oxygenation (ECMO) procedure.
We at Incheon Sejong Hospital will continue to promote heart transplants through close collaboration and multidisciplinary approaches at the center and perform heart surgery actively to become an outstanding hospital in Korea and beyond.