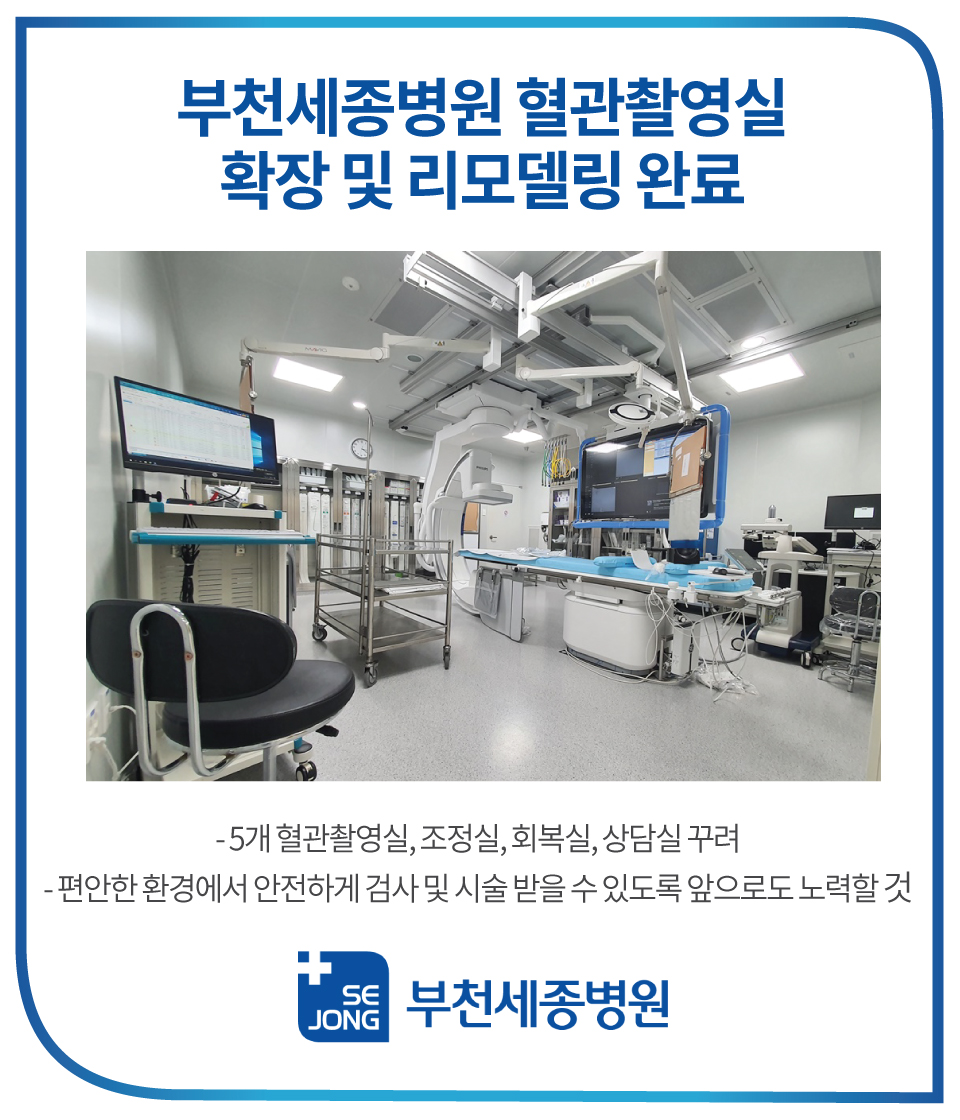 Bucheon Sejong Hospital, the only cardiac hospital in Korea designated by the Ministry of Health and Welfare, officially opened its Angiography Room on the 17th (Mon) as remodeling completed on the 13th (Fri).
To meet the needs of patients who visit for related tests and procedures, the hospital has added one more angiography room among others. In this new facility with six studios, imaging interventions and endoscopy of the biliary tract and pancreatic ducts will be performed. The construction offers an optimal environment to examine and treat not only heart disease, cerebrovascular disease, and peripheral vascular disease, but also digestive diseases.
Along with the angiography room, a control room, a recovery room, and a consulting room were also newly built. By increasing the number of consulting rooms from one to two, sufficient explanations can be provided to caregivers and patients.
In addition, facilities for convenience have been greatly expanded, such as providing more wardrobes in the men's and women's lockers to accommodate more patients in the larger remodeled space.
The existing entrance to the cardiovascular imaging room on the second floor is closed, and the main entrance has been changed next to the entrance to the intensive care unit.
Director Lee Myung-mook of Bucheon Sejong Hospital said, "This remodeling provides patients with a more comfortable and safe environment for examinations and procedures. "We will do our best to become a trusted hospital that provides satisfactory medical services," he said.
Bucheon Sejong Hospital has a total of 5 angiography rooms, including a hybrid surgery room, as well as an operating room and an intensive care unit dedicated to cardiovascular diseases and internal and external diseases.